Enjoy our cuisine!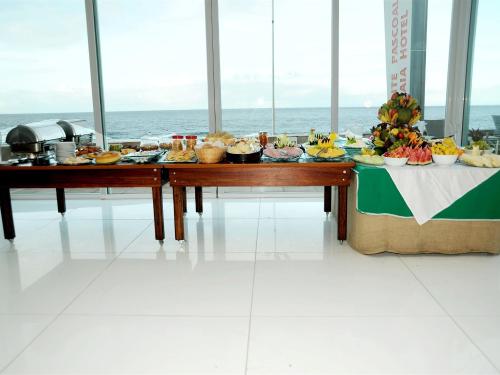 At Terra à Vista restaurant, at Monte Pascoal Praia Hotel Salvador, you can enjoy the best international dishes and exotic Bahian recipes.



A real feast for the senses. Only at breakfast are more than 80 items that, together, make up a festival of colors, aromas and flavors.



We do not charge 10% service or tips.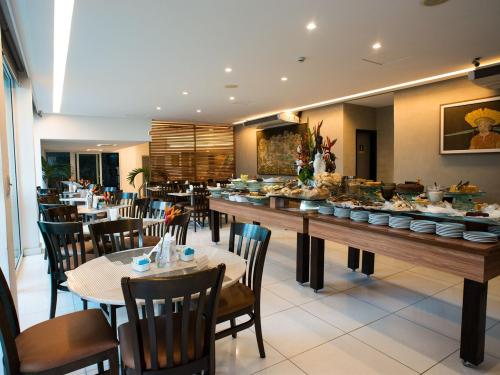 Besides regional fruits, breads, cakes, cold cuts, cereals and among others, you can still try Bahian delights, such as tapioca, beiju and couscous. The kitchen offers dishes drawn from local and international cuisine.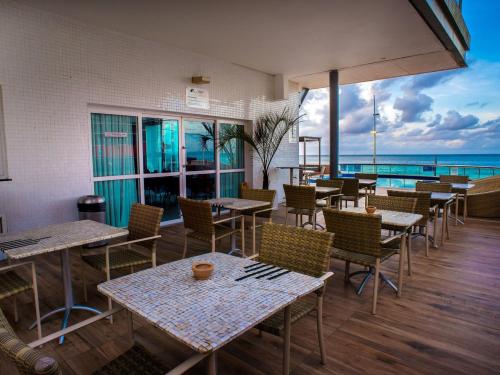 It is worth to delight in our restaurant and try the exotic caipirinhas and typical fruit caipirinhas. In front of the sea and next to the swimming pool, the restaurant also has the structure of an american bar, for drinks and a happy hour The Land at View is open to the public.